Creating a digital transformation strategy isn't optional anymore; it's a must. With the appification of business — from collaboration to document management to marketing and more — digital transformation is something you're already experiencing.
And the reasons are clear: Digital transformation creates new opportunities, transforming your company into an agile, nimble organisation your customers love to do business with. As a result of this, companies are experiencing significant improvements in their offerings, and are benefiting from increased operational efficiencies.
Despite the promises, however, rushing into a digital transformation project without adequate preparation more often than not results in failure. It's easy to think of digital transformation as just a roll-out of new technology and miss the human and cultural elements.
First, we'll define what a digital transformation strategy is, and then we'll outline six key pillars that will ensure your company's digital transformation success.
What is a Digital Transformation Strategy?
A digital transformation strategy is a detailed plan for how an organisation intends to reposition itself in an increasingly digitalised economy. To quote
George Westerman
at MIT Sloan School of Management:
Whatever approach you choose, you need to create appropriate levels of digital technology synergy, brand integration, investment coordination, skill development, vendor management, and innovation over the long term.
Customers and stakeholders are changing the way they work and live, and business models need to adapt. Besides the obvious technological transformation, cultural, economic, and human factors also come into play.
The challenge with digital transformation is that it means different things to different people, even within the same organisation. Some people may think of digital transformation as going paperless. Others may think of it as data analytics. Yet others may think of it as moving to a new platform, such as the cloud.
Therefore, it's important to be clear about what digital transformation means to your organisation and its stakeholders.
A good place to start is your company's five- and ten-year plan. This allows you to draw a compelling business case for investing in a digital transformation strategy. It also pulls senior stakeholders into the conversation right from the start, who'll be instrumental in driving the cultural changes required.
It would be tempting to jump right in, in anticipation of operational efficiencies and cost savings. However, rolling out new technologies without assessing or tracking their impact across your organisation could turn your project into a costly disaster.
Start by analysing your own needs from a cultural and business perspective. Set your business objectives and document the risks. Run frequent tests with the technologies you're considering using, ask for feedback, and monitor their effectiveness.
1. Start With Your Company Culture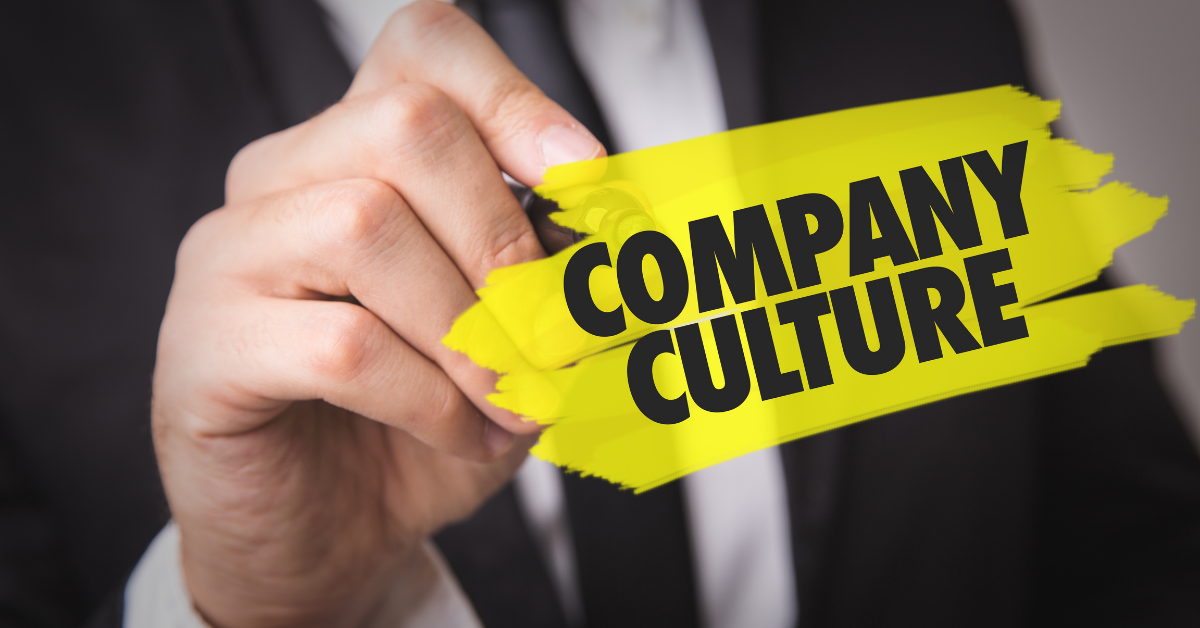 Your digital transformation strategy starts with your company culture. After all, it's your employees, stakeholders, and customers who will ultimately decide whether your digital transformation project is a success or not.
Your company culture embodies shared values (people), products and services (attributes), and characteristics (geography etc...). These elements determine how well new technology is embraced and used. Artificial Intelligence, for example, may be received differently in some types of organisations than others.
Resistance to change is only natural human behaviour. Beyond the C-Suite, each department needs to be on board, where transparency and communication are essential. Employees need to understand why changes are happening within the company and what's expected of them. This ensures everyone works towards the same goals. Senior stakeholders have a pivotal role to play in driving enthusiasm for a digital transformation.
2. Set Clear Goals
To the person who does not know where he wants to go, there is no favourable wind.
Digital transformation is a journey, not an event. It's important to identify key milestones and achieve early wins. Therefore, the first digital transformation project is crucial in proving the concept and building up momentum. It's also important to keep the lines of communication open and everyone should be kept updated on progress through newsletters and other internal communication channels.
3. Build Internal Skills
Companies traditionally hire people around specific industry and functional skills. Often this means there will be gaps in their digital skillsets. They'll therefore need to acquire these new skill sets as the digital transformation strategy develops.
Agile working, for example, models itself on agile software development. It emphasises speed and autonomy, working in short bursts (sprints) of two to three weeks, with frequent reassessment and adaptation.
A digital unit independent of the organisation can champion new working methods, such as agile product development. This can speed up the digital transformation process without jeopardising existing workflows.
4. Find Technology Partners
Not to state the obvious, but technology and its implementation work hand-in-hand. However transformative the technology, if your team lacks experience in implementing it, it's just an expensive new way of doing old things. Strengthen your competencies with partners who have experience in your industry and a track record in applying the technology.
Some of the questions you may ask yourself include:
Does the vendor share my vision for digital transformation?
Can the vendor support this vision?
Is the technology scalable?
Will the new technology work across the business, or just one area?
Will the technology integrate with my existing systems?
5. Roll out the Technology
If you've carefully laid out your digital transformation strategy, the next step is to put it into practice. You should now have a vision, broad support and a roadmap. You should have completed your pilots and should now be confident about rolling out the technology. Technologies you could be rolling out as part of your strategy include:
Artificial Intelligence (AI) and Machine Learning (ML)
Even if you choose to limit the rollout to one department, it's important not to treat the project as a pilot. At this stage, you should be fully committed to your digital transformation strategy and embrace the new technology.
6. Monitor and Scale
By definition, digital transformation implies a willingness to accept feedback and change. You must be ready to adapt your approach as needs evolve. Because it's easy to assume everyone is satisfied with the new technology, it's essential to keep monitoring.
Often this uncovers further work to be done. For example, you may have rolled out AI technology to support the sales team. You then realise after feedback that you could also extend this to the support team. Data analytics tools will help you track and measure your progress, allowing you to adjust your course as your rollout progresses.
As you start seeing the results from your digital transformation, build on it to formulate a long-term strategy. As your transformation progresses, new ways will emerge to improve connections between people, products and processes. Use opportunities to scale horizontally by applying your approach to other business units, or vertically by applying complementary technologies.
Conclusion
A digital transformation strategy is a long-term plan that delivers value by improving connections between people, products and processes.
A transformation project affects more than technology and involves company culture, customers and stakeholders. Therefore, it's essential to separate your business goals from the technology. With a solid digital transformation strategy in place, your enterprise has a far greater chance of succeeding.