Digital transformation in marketing is a reality for most brands today. As consumer attitudes shift towards a digital-first approach in their working and personal lives, companies are shifting their marketing budgets to their digital channels.
This means there are even more opportunities for brands like yours to engage with their customers over their preferred communication channels. Your marketing digital transformation needs to move beyond simply promoting your brand's awareness to fully engaging with your customers and eventually converting them into brand advocates.
But this is much easier said than done. The hard part is formulating a plan that will introduce a change of culture and obtain a full commitment from the leadership.
What is digital transformation in marketing?
Digital transformation in marketing is a cultural shift from traditional forms of marketing to digital channels. It is in fact placing digital media at the heart of your marketing plan.
Cloud technology has given businesses the opportunity to digitise traditional office-based tasks which can now be performed anywhere there is an internet connection. Furthermore, many of these tasks can be automated.
Marketing is no exception. And with 66% of the global population using mobile phones and growing, it makes sense for companies to invest their marketing dollars in their digital transformation.
Embrace mobile in your digital marketing transformation
Mobile accounts for about half of all search traffic. And with Google set to index mobile-friendly web pages only, it's essential that mobile be at the centre of your digital marketing transformation.
Consumers use their mobile devices as a key research tool. Your brand's content must meet their needs to be easily accessible from their mobile devices.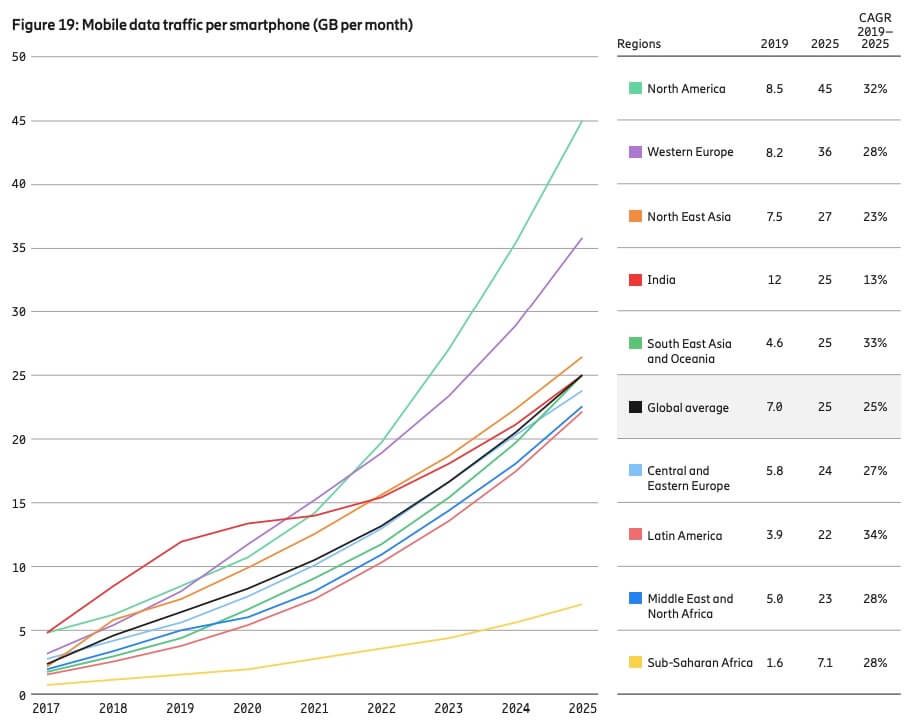 Embrace technology in your digital marketing transformation
Digital technology has given marketers access to a broad range of marketing technology tools that help them automate content workflows, collect data and track results. Your marketing technology stack needs to be agile and adaptable to changing customer behaviours. Your martech stack is unique to your company and depends on your needs. It includes your CRM, email marketing tool, social media management tool, or any other technology you deem essential to your marketing activities.
Data analysis in your digital marketing transformation
As the pace quickens in your digital marketing transformation, the volume of customer data available grows exponentially. You can't simply look at the numbers, you have to understand what they mean for your company. Define meaningful Key Performance Indicators (KPIs) for your company and follow them closely to make sure you remain on track.
Your digital channels are arguably the most measurable. But your data is only as useful as its interpretation. Google Analytics can tell you a lot about visitor numbers and how they've reached your website, but it can't tell you why they've reached your website and what their goals are. Your unique value proposition is based on your understanding of your customer personas. This drives your content marketing strategy since your customers engage with your brand through your content on blogs, emails, social media and other channels.
Customer data platforms are used to consolidate customer data from multiple sources (web, mobile, email, offline…) into a single platform that offers a complete 360 degree view of your customers. This provides your marketing and customer service teams with a unique opportunity to deliver targeted campaigns to your prospects and customers.
Digital transformation in marketing creates a change in culture
Departmental silos have always been a problem in companies, making collaboration more difficult. Digital transformation engenders a transformation in internal communications where every department can contribute to marketing activities. For example, staff can contribute to the company blog via internal collaboration tools.
This encourages fresh ways of thinking, along with experimentation and acceptance of failure. Gone are the days of broadcast media. Digital marketing today is driven by data, powered by automation, and optimised by analytics.
This puts your customers centre stage in your digital marketing and engages them with relevant content at every phase of their customer journey.
Don't focus on the technology, but on the shared vision for the customer experience. When building out your marketing technology stack focus on digital products you know will enhance employee engagement and the customer experience.
Conclusion
Digital transformation is a cultural fact, and digital marketing transformation is an aspect of it. You only need to look at social media to appreciate how social interactions have radically changed with whole swathes of opinions influenced by online conversations. Modern companies can choose to be part of the conversation or risk being left out. Selecting the right marketing technologies positions your company as a customer-centric leader and places you in a great spot to take advantage of future developments. in technology
William Alldred is the editor of Impellium Blog. He is an AWAI Certified Copywriter specialising in content marketing and lead generation for B2B Software Companies.